Well, I'll tell you right now that it is possible - but only if you abandon all of these "hidden" Betfair sytems and focus on value and higher class racing. And today I am going to let you try this out for yourself and I am giving you a 50% discount if you sign up before the 2014 Cheltenham Festival.
But before you read on let me show you some of our most recent results........
So just looking at those recent results you can see that those 15 selections generated a gross profit of 159.45 Points and a net profit over that period of 57.45 Points. Would you be happy with those sort of returns?
So for transparency purposes we did also have losers during this period, but just by looking at those results above you can see how I can read and understand where the true value lies by using my analysis and making selections that are providing true value. I am very open with the way I run the service (Please make sure to read the testimonials further down the page)
You're about to get access to my successful membership service which over a period of 21 months generated an SR (Strike Rate) of 19.99% and an ROI (Return on Investment) of 21.64% on level stakes but more importantly an ROI of 578% based on a starting bank of 100 points
Yes if you had started with a bank of just 100 points then that bank would have risen to more than 678 points. A good return in anybodys experience.
"What's the potential of this......?"

Well my selections have a proven strike rate of 19.99% so you are looking at roughly 1 in 5 selections returning a profit and with a total level stakes profit of 578.14 Points to Level Stakes........Well you do the Maths.
I am not going to show you all these inflated profit figures and say...........
You too can make GBP 57, 814 to level stakes profits..................Crikey there are not many people who can afford 100 GBP per selection.............
NO! If you are a smaller punter, you know pounds, fivers and tenners then I am sure you see the potential. Even if your stakes were GBP 5 per point then you would have made GBP 2870.70 during that 21 month period.
Enough to pay for a couple of nice weekends away, some new clothes or just some good old fashioned fun.
Have you been burned by other Betting Systems.....?
You need to forget everything you've heard about betting tipsters and systems because I am about to expose some of these systems for what they really are.
Betfair is of course the leader on the market and their are now lots of systems coming out which take advantage of backing short price favs to place or even to place lay. Dont get me wrong some of these systems are very good but you need long winning runs.........a couple of losers can wipe out your profits in an instant.
But my selection testing and simple staking has shown a massive opportunity that is happening right now on the traditional bookmakers sites - an opportunity so simple that it could enable you to develop a nice a second revenue stream from home spending just 5 minutes per day....I'm not kidding, keep reading as I am going to show you proof...
" Here's the Proof ..."
My name is Richard and I have worked in a number of Top Class Racing Stables over the Years So I know the ways in which racehorses are trained and how they can be "waited with" before taking advantage of handicap mark and factors such as track, distance and ground conditions.
Through the study I undertook for 18 months I gathered information and interacted with hundreds of punters, allowing me to test my methods and refine what can be considered as real value in a race. See the results below.......
On the left you will see the points in profit and at the bottom you will see the number of selections.
As you can see we are more than 578 points profit from just over 1600 selections......
What Does that Mean for YOU?
Well in it's simplest form it means that every selection we choose makes an average of 0.36 points profit.......Imagine having a bet and knowing it is going to guarantee YOU a return every time you place a bet. Wouldn't that be interesting to you.
I am breaking this down for you so that you can see my methods produce outstanding results over a period of time.
Just look at the graph above. The only time we were at a loss during this twenty one month period was in the first 4 bets we had using this system (Yes their are wins and losses) but after the 4th bet we never dipped into our own pocket again once in 21 months and becuase of this the bank grows on a consistent basis over time.
Once we have the bookies money we use it to grow our profits.
How do I make this Work for YOU?
In reality, I understand clearly if a 5/2 shot is value or if it is the 33/1 Outsider
My stable experience has taught me a few very important things about backing horses (stuff that most punters do not understand) - and so when I say I have discovered the ultimate betting opportunity, you should listen closely...
It doesn't matter whether you're starting from a small betting bank, or even if you are a Novice Punter. This will change your perception of betting.
I know you will be shocked at how quickly the results flow once you start using my proven selections.
What's The Secret?
Well, the secret is actually be prepared to be patient. You can see results in 3-4 weeks but realistically you need to be following this for at least 8 -12 weeks so you can get in a postion where you are playing with the bookmakers money and not your own.
Understand: my selections are not the norm and allow you to:
Profit

Easily

- even if you have to work, have little time on your hands or even less capital to get started with.
Profit without work - let me do all the hard work for you so you can work it around your day job and not have to worry.
Copy a proven researched formula - the system is already proven to generate 548 points profit - and starting with a bank of just £100 (or even less).
Follow a set of simple instructions - developed specifically for complete novices and those who have already had their fingers 'burnt'
Let me ask... have you been in any of the following situations?
| | |
| --- | --- |
| | You bought a betting system that promised the world and instant riches but amounted to absolutely nothing |
| | You joined a betting or tipping service that wiped out your all profits with just one bad tip? |
| | You wondered whether you are ever going to profit with betting and is it just all a scam where only the bookies profit? |
| | You just could not get any answers to your questions about results and help with betting strategy and staking plans |
Angry....Frustrated...Left searching for something that really works...?
You bet............However, I knew there had to be a way, I knew I should be making money from racing betting but I just couldn't get it to work for me. I bought loads of reports and signed up to different tipsters and services but with the same result, some good winning runs but not set up to take into account the losing runs and in the end WIPE OUT and more bank needed.
As you can see from the graph again below...........
As you can see from the graph above I have "Nothing to Hide" and am totally transparent about the service. Yes we have losing runs (31 selections was the longest losing run during this period of 21 months) and you can see that from the graph above, and this is normal with the way our selection system works, but have you seen a service like this that has a totally upward trend over time like this? Yet can still take a run of 31 losing bets........hence my 8 - 12 week proviso earlier
My selection methods are a little different, I studied different formulas for hours, trawling the internet for mathematical tips and tricks and signing up to lots and lots of racing forums. In fact, the systems I tried just flat out did not work.
So I decided to start testing some ideas I had been working on during 2009 and ended up realising that the value was held not in backing or laying favs, not by backing trends blindly but by using a combination of handicapping marks, CD form, going preferences, and one very unique statistic that I cannot share here as it will let the cat out of the bag for my competitors.
Look at that graph again.........wouldn't you be happy to have an ever increasing betting bank for a 21 month period like this which gives a high Return on your investment to level stakes and 578% ROI on a starting bank of just 100 points.
But please dont take my word for it......
You can see from the chart above that when we lose as in April, June and September it is not too bad, but when we win, we win well.
I have nothing to hide here and you can see that we had what I would call bad losing months in December, January and then again in November. Their were also small losses in February and September.
If you understand gambling then you understand risk, but my overall figures are amongst the strongest you will see.
But dont take my word for it......

Testimonial from Steve

".....have to say how impressed I have been"




Testimonial from Adam

".....your customer service is second to none"





Testimonial from Alan

".....I have made a steady profit since joining"




Testimonial from Andy W

".....will raise several glasses to you tomorrow"





Testimonial from Andy G

".....he is refreshingly honest and open"




Testimonial from Anne

".....an easy and pleasurable service"




Testimonial from Declan

".....genuinely cares about his members"




Testimonial from Gerald

".....great selections over the last year"




Testimonial from Ian

".....this really is a top service"




Testimonial from John

".....I have steadily increased my betting bank"




Testimonial from Louise

".....Richard does all the hard work for you"




Testimonial from Marylin

".....customer service is excellent"




Testimonial from Matthias

".....have enjoyed already several 40/1 winners"




Testimonial from Paul

".....his tips have transformed my betting"





Testimonial from Peter

".....an awesome month indeed"




Testimonial from Tim

".....the stuff of dreams"




Testimonial from Tim S

".....I for one am staying for the long run"




Testimonial from Tony

".....I am very pleased with the service"




Testimonial from Liam

".....the profits made are only half the story"




Testimonial from Ken

".....he is like a breath of fresh air"




Testimonial from Michael

".....this is a first class service"




Testimonial from Michael D

"....the fact I am still here over 12 months later"




Testimonial from Mike S

".....300-400pts profit a year speaks for itself"




Testimonial from Nobby

".....the best horse racing service their is"




Testimonial from Paul C

".....couldn't be happier with the service"




Testimonial from Peter S

"....very refreshing in the betting service arena"




Testimonial from Phil

".....have never been under that 100 points"




Testimonial from Robert J

".....goes above and beyond any other tipster"




Testimonial from Shenton S

".....your integrity is second to none"




Testimonial from Kieran

".....this is a truly unique service"




Testimonial from Carl

".....Richard keeps his promises"


What did you learn from reading those testimonials?
Well I am hoping you can see the potential for profits by joining The Longshot King and also how open my members have been in explaining the losing runs as well. Nothing here is hidden and even to date as I write this in March 2014 we have had 4 out of the last 6 months showing profits with an average of 14 points on these.
So what are you waiting for?
Join us Now!!
Click either of the links below and you'll be taken to a page where you can join the service.
Up until the start of The Cheltenham Festival on March 11th I am offering a SPECIAL DISCOUNT
on both the monthly and the annual membership as a Cheltenham Festival Bonus.
You can join now for just 19.95 per month (Just 66 pence per day)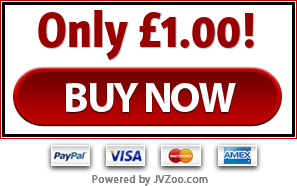 OR
Grab an annual membership for just 197.00 (Just 54 pence per day)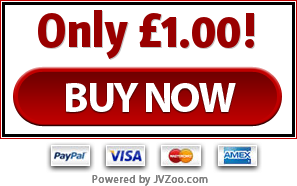 Skeptical? well you should be...
You have every right to be... because there are a lot of betting systems on the market... make the wrong decision and you may as well throw your money in the air like confetti.
"What I am giving you is an opportunity to make a consistent revenue stream which builds over time.
Ok before you sign up let me clarify a few common questions?

Will this take me a lot of time?
No as members have mentioned in the above testimonials.......we have made it so you can login to your own betting accounts and place all your bets for each days racing within 5 minutes.
And what about customer service?
As you can see by reading many of the comments above. One thing I take very seriously is CUSTOMER SERVICE.

Once inside the members area you will have a direct email and Skype link to me and you can leave a comment or ask a question which will be answered by a personal response. Whatever type of question you have I will do my very best to help you out. My aim is to get your betting bank into profit as quickly as possible and then to help you to grow it and keep growing it.
You will even see a skype link at the bottom of this page and you are welcome to contact me if I am online. I always answer all queries personally and I pride myself on providing not only profits but real human customer service
Ok, how big a betting bank do I need to make this work?
Well I know lots of people are not going to be betting large amounts of cash until a system is proven, and know this is where you may be right now, I devised my system to be easy for the average punter to get started and profit quickly. You can get started with a betting bank of 100 points, however as the nature of our selections are longer priced I advise having a 200 point bank with smaller stakes. (Dont worry this will compound over time)
Will your system win me money everyday?
The answer to that is a Big Fat NO......their is no system that can win you money everyday and if you find one please let me know. The selections we provide will make you money over a period of time as proven by the results I have shown you above. Their is no magic betting pill.
If you are looking for large quick profits then I am going to be brutally honest and ask you to leave the page now because that is not what you will acheive with this service. I want to be totally transparent and do not want to waste your time or my time. You have probably gone through that before. As members have stated above you do need patience and we do have longer losing runs.
But.........if you are able to show just a little patience and keep to the selections we provide I can guarantee you will make a very healthy profit over time. This system is proven over time and as you saw we have not had to replenish our bank since we started using this method which was way back in March 2010.
I AM TAKING AWAY THE RISK FOR YOU WITH A PRE CHELTENHAM FESTIVAL DISCOUNT OF A WHOPPING
50% OFF
(* only available until the 2014 Cheltenham Festival)
As I mentioned previously my selections are proven over a long period of time (21 months)
With the internet today you can quite easily go onto Google and find out about my service and I am sure that you will find plenty of reviews of the service............(Do a search for Richard Longshot King)
Recently I have seen more and more stories about punters being ripped off by malicious and unscrupulous betting services so I have decided to give punters a chance to trial Longshot King and I am also giving the opportunity to become a member at a discounted rate.
Now there are no catches here and just so you understand what will happen when you grab your membership.
Please read below:
Click on the link below and you will be asked for your payment details. You will be charged GBP 19.95 when you choose the monthly subscription or GBP 197.00 when you choose the annual subscription.
And then if you decide to stay a member you will be billed per month or per year and you can cancel at any time.......no long term commitments. And as you are taking advantage of my Cheltenham Festival Discount you save a whopping 50% and I will lock you in at this price for as long as you stay with the service.
You might be asking why there is no "Free Trial" well to be honest my service is proven and I do not need to offer a free trial. I am giving you the chance to get in at a very generous 50% discount and this does two things.........
1. It gives you the chance to try out the service without a large investment and you can see a full months selections and how the service works. If you are not happy then you can cancel at any time and will not be billed further.
2. It proves to me that you want to be a member and will actually be willing to make an investment not only in terms of money but also in terms of giving yourself a chance to make profits from betting in the long term..........
Grab your 50% discount and If it's not for you then just cancel your payment details and you will not be billed a single penny more . If you wish to stay with the service then do nothing and you will be billed automatically every 30 days or every 360 days for an annual member.
Join us Now!!
Click either of the links below and you'll be taken to a page where you can join the service.
Up until the start of The Cheltenham Festival on March 11th I am offering a SPECIAL DISCOUNT
on both the monthly and the annual membership as a Cheltenham Festival Bonus.
You can join now for just 19.95 per month (66 pence per day)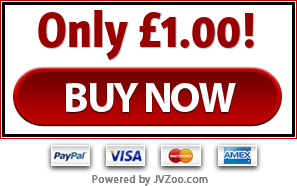 or
You can grab an annual membership for just 197.00 (54 pence per day)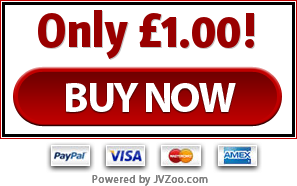 CONTACT US
SKYPE ME
PRIVACY POLICY
TERMS OF SERVICE
GAMBLEAWARE
Join our Affiliate Programme